Khorasan is a project in the form of a network established by His Royal Highness the Prince made up of Politicians, Lobbyists as well as Diplomats worldwide who support the re-establishment of the Muhammadzai Dynasty in Afghanistan with the Prince as Shah.
Feasibility
The Feasibility is audited in the Swiss Based Global Governance Council, a network of Ministers and Diplomats worldwide bringing Excellence in Governmental Sciences, founded by His Royal Highness (Chairman and Co-Founder) and his Special Envoy for Swiss and Liechtenstein Affairs Hon. Andreas Liesch (General Secretary and Co-Founder).
Here we are oh Ali!
!لبیک یا علی

Profile
(Royalism, Datas and Legitimation)
Switzerland of South Asia
(Traditional, neutral and discrete)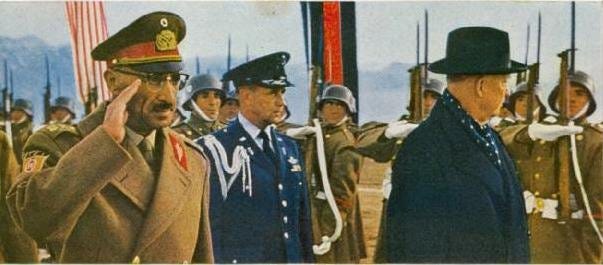 The Prussians of the Orient
The Golden Age

The Qatar Effect
(Why Democracy in Afghanistan is unfeasible)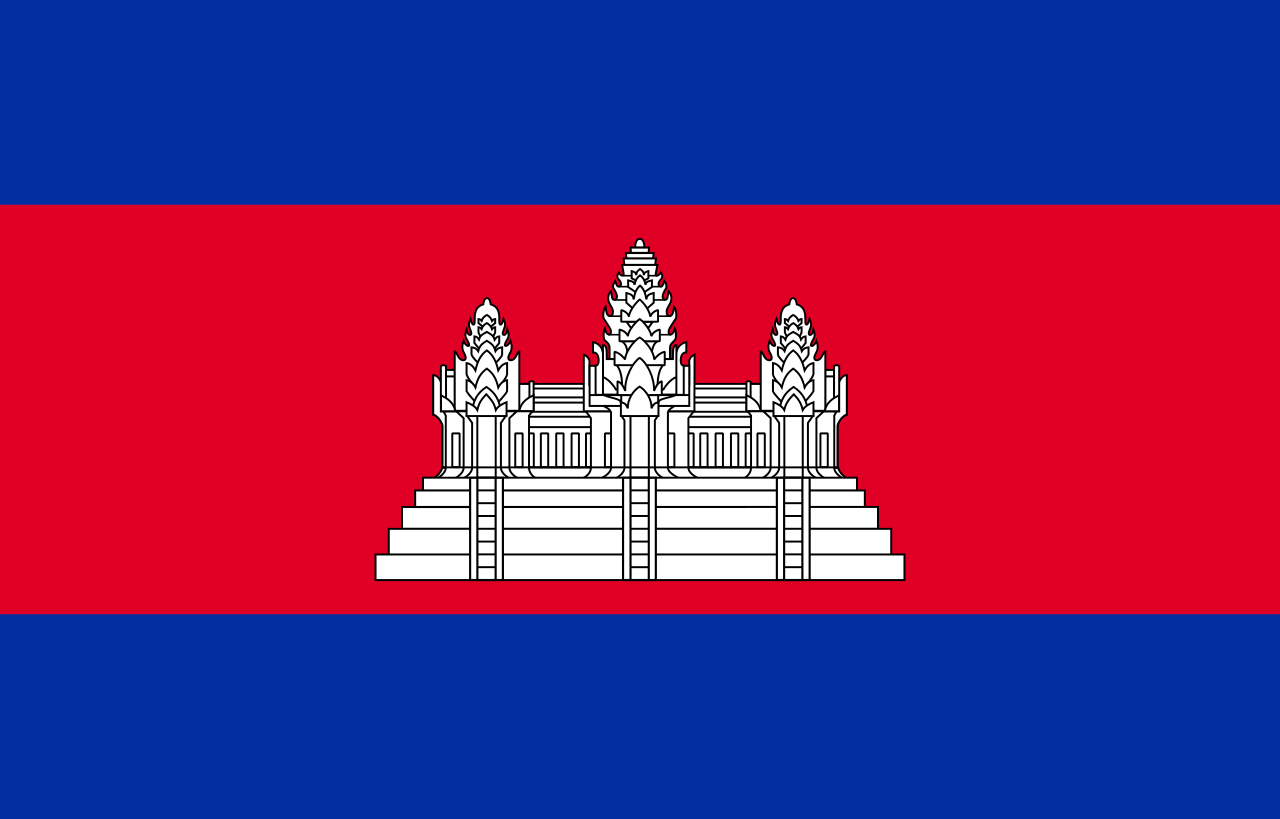 The Cambodia Effect
(Afghan Peace with an excellent example)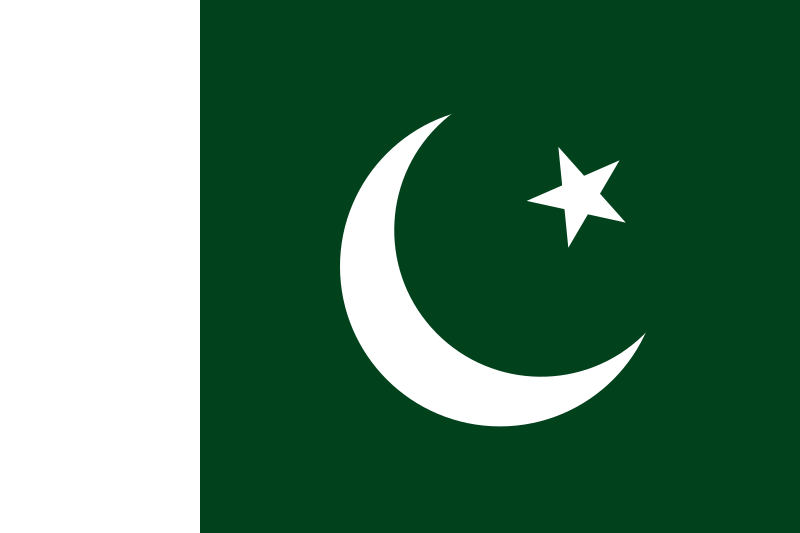 Solving the Durand Line Problem
(Unity and prosperity)
His Royal Highness Prince Sayyid Raphael Dakik is the most influential member of the Barakzai dynasty establishing a Royal Afghan opposition.


"A Republican Afghanistan, Communist or Capitalist, is as unworkable as a monarchy in the US. Can you ever imagine "The Kingdom of the United States?" Such an absurd experiment was unfortunately carried out in my country for decades and it was clear that it would fail."
-H.R.H. Prince Sayyid Raphael Dakik
The Manifest of Unity
HRH Prince Sayyid Raphael son of HRH Sayyid Sultan Masood son of HRH Prince Abdul Khaliq son of HRH Prince Abdul Qayyum son of HRH Prince Abdul Aziz son of HM Emir Sultan Mohammed son of HM the Emir ul Umara Emir Payindah Mohammed.


(Pashtun father and Tajik mother)

Biological Descendant of Prophet Muhammad from both sides (pbuh) through Hasan al Askari, Abdul Qadir Gilani, Bahauddin Naqshband and Hazrat Ishaan.
Malaysian Model
A globally cosmopolitan but traditional Constitutional Monarchy with very strict adherence to Sharia Law in the public and private sector.
Vision 2000 was a 30-year vision of Afghanistan for year 2000 set by the Barakzai family led by Daoud Khan after he ousted his cousin Zahir Shah.

It was a revolutionary holistic master plan of the modernization of Afghanistan that entailed the developmemt of its infrastructure, raw material manufactury, army and education.

As the father of Afghan Science and UN Ambassador HRH Prince Abdul Khaliq (Prince Raphael's grandfather) was leading in architecting this plan.

Skyscrapers were planned to be built in Kabul as a sustainable city with a maxiumum capacity of 500,000 inhabitants.

The holistic development of rural areas was also planned in order to provide attractive Developmemt for Afghans nationwide.

Until today Afghan Royalists lament that Vision 2000 turned out to become Nightmare 2000.

It is time to make a change with Prince Sayyid Raphael Dakik as Shah of Afghanistan.
Prince Raphael's Royal Lineage
Portrait of His Majesty King of Kings (Amir ul Umaraa) Amir Payinda Muhammad, Founder of the Barakzai Dynasty
|
His Majesty King Sultan Muhammad Telai, 2nd King unifying Afghanistan and transferring Kingship in favour of his brother H.M. King Dost Mohammed
|
His Royal Highness Major General Prince Abdul Aziz Telai, Governor General of Kandahar and Badakshan
|
His Royal Highness Prince Abdul Qayyum Telai, Governor of Hazarajat
|
His Royal Highness Prince Abdul Khaliq Telai, UN Ambassador, Infrastructure Advisor and Protocol Chief of Daoud Khan, married Princess Sayyida Rahima (descendant of Prophet Muhammad)
|
His Royal Highness Sayyid Sultan (Grand Prince, titled granted by HRH Prime Minister Shah Mahmud Ghazi) Masood Dakik, Diplomat, married his cousin Princess Sayyida Nargis (descendant of Prophet Muhammad)
|
His Royal Highness Prince Sayyid Raphael Dakik, International Legal Expert, Lobbyist
حکومت تبعید سلطنتی افغانستان
Afghan Royal Government in Exile (ARGE)
Flag and Coat of Arms of the GiE
Royal Coat of Arms of the Dakik
Profile
Motto: Here we are oh Ali!
Foundation of the GiE: October 2014
Anthem: Ali Bood by Rumi
System: Federal Constitutional Monarchy (Swiss and Malaysian Model)
Shah: HRH Sayyid Sultan Masood Dakik
Leader: HRH Prince Sayyid Raphael Dakik
Assembly: Majlis Shahi, Diwan e Shahi
Language: Only Dari (For national Unity)
State Religion: Sunni Islam in a Sufi dimension
Switzerland of the Orient
(Modernity, Conservatism and Rule of Law)
In memory of Chief Justice Sayyid Mir Fazlullah Agha and his son General Sayyid Mir Muhammad Jan
(Paternal and maternal great grandfather of His Royal Highness the Prince)
Inhalte von Youtube werden aufgrund deiner aktuellen Cookie-Einstellungen nicht angezeigt. Klicke auf "Zustimmen & anzeigen", um zuzustimmen, dass die erforderlichen Daten an Youtube weitergeleitet werden, und den Inhalt anzusehen. Mehr dazu erfährst du in unserer Datenschutz. Du kannst deine Zustimmung jederzeit widerrufen. Gehe dazu einfach in deine eigenen Cookie-Einstellungen.
Zustimmen & anzeigen
Afghanistan was a modern and exotic country with strict order and traditional values. There was no fear of crimes and rapes that the Northern Alliance mostly created and the Taliban currently is trying to diminish with extreme ways.

The Kingdom was de facto a kingdom with a strict interpretation of Traditional Sharia Law that was established by His Royal Highness´s saintly family especially his paternal and maternal great great grandfather the His Honor the Supreme Judge and Chief Justice Sayyid Mir Fazlullah Agha, contemporary Imam of Prophet Muhammad´s family and head of the Qadiri and Naqshbandi Sufi Order.

Afghanistan was so safe, that women had the freedom of visiting universities and living freely with Western clothes as nobody had fear of criminalization and corruption.

There used to be a story where the Rule of Law pioneered by His Honor Sayyid Mir Fazlullah Agha´s jurispudential legacy was so strong that everyone was equal in front of the Law, Royal or not.

The former King Abdul-Rahman Khan was also punished by Sayyid Mir Fazlullah Agha in person although the King was an absolut monarch.

The former Crown Prince Akbar son of Zahir Shah harrassed and terrorized a family and raped a girl of that family on which occasion one family member defended the family that lead to the Crown Prince´s death. The family was excused. This case is a well known example of a penal justification based on a so called "asthenical affect".

In the so called "Islamic" Republic of Afghanistan such actions happened daily by Warlords of the Northern Alliance without anyone going to the police as the Criminals themselves controlled the Police.

The Northern Alliance contributed to the promotion of corruption and vandalism as well as lack of security and traumatized people who joined the Taliban for revenge. There is a saying, that says:
"All the criminals of the former Kingdom have become the policemen of the Northern Alliance."
The Prussians of the Orient
(The Afghan Royal Army, Pride of the Afghan People)
Inhalte von Youtube werden aufgrund deiner aktuellen Cookie-Einstellungen nicht angezeigt. Klicke auf "Zustimmen & anzeigen", um zuzustimmen, dass die erforderlichen Daten an Youtube weitergeleitet werden, und den Inhalt anzusehen. Mehr dazu erfährst du in unserer Datenschutz. Du kannst deine Zustimmung jederzeit widerrufen. Gehe dazu einfach in deine eigenen Cookie-Einstellungen.
Zustimmen & anzeigen
A documentary on the history and military of Afghanistan under his distance relative Zahir Shah. The Royal Afghan Army was alongside the Turkish and Iraqi Army as well as the Iranian Imperial Army the strongest Muslim Military Power.

Note: In the end is mentioned that when Zahir Shah came back to Afghanistan, the Americans did not allow Zahir Shah to take power again.
this is wrong as the the Americans actually came to help Afghanistan with good-faith.
The actual opponents for the restoration of the monarchy were the cruel Northern Alliance. The Northern Alliance threatened Zahir Shah with another Civil War in case he becomes King. Being tired of war, Zahir Shah renounced his claim as Shah of Afghanistan.
"Diplomacy with dignity is for us now the only way. If you really want this problem to be solved, you shall follow me, re-establishing the Afghan Monarchy based on financial prosperity, unity and securitization."
-H.R.H. Prince Sayyid Raphael Dakik
Royal legitimacy
HRH Prince Sayyid Raphael Dakik
Descendant of Afghanistan´s name giver His Majesty King Sultan Mohammed Khan Telai son of His Majesty King Payindah Mohammed( Mausoleum, picture)
Prevailer of Afghan Royalism
Afghanistan´s most influential Royal
Globally Respected Royal
Cultural Legitimacy
HRH Prince Sayyid Raphael Dakik
Meritocratic Legitimacy
Strong Global Network
Technocratic Emphasis
Socialist Financial Expertise
Cosmopolitan Intellectualism
Anti-Corruption Expertise
Mining Exploration Expertise
Theocratic inheritance
Charismatic Leadership
Qualitative Welfare policies
Religious Legitimacy
HRH Prince Sayyid Raphael Dakik
Descendant of Prophet Muhammad
Enlightened knower of the Sharia
Member of the Sayyid ul Sadaat Clan
Hereditary head of the Qadiriyya wa Naqshabndiyya Sufi Order
Direct Descendant of the 11th Imam Hasan ibn Ali al Askari through his son Sayyid Ali Akbar ibn Hasan al Muttaqi
Ethnic Legitimacy
HRH Prince Sayyid Raphael Dakik
Hazrat Ishaan of the Sayyids
Barakzai Sardar of the Pashtuns
Formuli Brother of the Tajiks
Naqshbandi Ambassador of the Uzbeks
Sunni Advocate of the Turkmens and Beluchs
Holy Imam of the Hazaras (as 35th gen. descendant of the 11th Imam Hasan al Askari)
Strategic Legitimacy
Contribution in founding Pakistan
Murids in All India Muslim League
Strong Fellowship until today
Support from Oligarchy and Military
Fraternal Symbiosm
No peace without Pakistan´s support!
Ideological Legitimacy
Socialist Theocratic Royalism
Modern Islamic Socialism
Social Market Economy (German Model)
Optimal Financial Engineering
Social Justice and Welfare
Just wealth Allocation
Labour Emancipation
Global Economical Power in Mining
Insurance Infrastructure
The Qatar Effect
(Why Elective Democracy in Afghanistan is impossible)
Hypothesis:
Democracy in Afghanistan a traditional country that has been found and named by the Muhammadzai Clan is as unfeasible as an Elective Democracy in Qatar.

Similarization:
Qatar´s Royal society is similar to that of Afghanistan.

The Qatari Royal Family was founded by the Royal Patriarch Shaikh Thani bin Muhammad al-Wadhiri (d.1860) and the Afghan Royal Family by Emir ul Umara (Emir of all Emirs) Payindah Mohammed Barakzai (d.1795), who has given the country its´ name "Afghanistan".

Sheikh Thani´s descendants are the Sheikhs of Qatar and Emir Payindah Mohammed´s are the Sardars (Princes) of Afghanistan.

Short Analysis:

Imagine a parliamentary Democracy in which Bangladeshis, Nepalis, Indians and Pakistanis (90%) rule over Qataris (10%) by virtue of Elective Democracy. This would be unfair as the Qataris themselves have build up this country. Afghanistan was also build up by the Muhammadzai but destroyed by its own non-royal inhabitants.

The idea of Democracy of Qatar where the Al-Thani would not rule is totally unfeasible. But this constellation was unfortunately analogically carried out in Afghanistan for 40 years and did not cost anything than the blood of millions of Afghans, billions of dollars of unreturned investment and tears of traumatized family members of fallen NATO soldiers.

Conclusion:

In the same manner as Qatar can only be ruled by the Al Thani Clan, Afghanistan can only also only be ruled by the Muhammadzai Clan.

The children of Sheikh Thani (may God have mercy with him) have build up and maintained the country in the same manner as the children of the Emir ul Umara Payindah Mohammed (may God have mercy with him). But it were the inhabitants of Afghanistan that destroyed the country. Hence this shall also be a reminder for any human rights activist to stop criticizing Al Thani rule in Qatar as otherwise it will end up like Afghanistan.

Afghanistan needs to be a neutral and centralized socialist and progressivist as well as technocratic kingdom based on unity, law and equality with fraternal strategic relations to Pakistan and the GCC economically and militarily. An Afghanistan ruled by one Muhammadzai King. And as theocracy has become an important element of Afghan governance, a child of the King Payindah Muhammed who also takes pride of his lineage to Prophet Muhammad like H.R.H. Sultan Masood Dakik and his son and right hand H.R.H Prince Sayyid Raphael Dakik are the best choice as Shah or Emir of Afghanistan.
Cambodia had a similar faith as Afghanistan. It used to be taken over by a communist coup d´état as in Afghanistan. However the Cambodians managed to re-establish their monarchy again, that made Cambodia today a discrete, traditional and exotic country in South East Asia.

Cambodia stayed to its values and Afghanistan shall do the same.

The establishment of the Kingdom shall hence be carried out analogically.
His Royal Highness´s family descending from Prophet Muhammad (Hazrat Ishaan family) had a significant influence on Alama Iqbal. Iqbal´s vision of a unified islamic State is the same that His Royal Highness´s family had for centuries. This makes His Royal Highness a highly respected member of the Pakistani Society.

The Durand Line Problem leads to two fraternal societies being seperated as Western and Eastern Germany used to be seperated. Innocent people die daily in unnecessary border clashes that must stop.

One solution of His Royal Highness for this is to negotiate the eventual inclusion of the future Kingdom of Afghanistan in the form of a win-win situation as an autonomous Province of the Islamic Republic of Pakistan and generating unity between the Pashtuns and Beluchs.

The reason why Afghanistan shall be included into Pakistan is because Pakistan is "the big brother of Afghanistan" in light of its´ military, economy as well as its´ progressivism, which the Pashtun society (traditionally Afghans) of Pakistan have essentially built up. So it is just fair that one pays tribute to the commitments of the Afghans on the other side of the Durand Line (Pakistani Pashtuns and Beluchs), who are religious followers of His Royal Highness.

The future Kingdom will thus for the sake of unity be a Royal Province with special status of the Pakistani Union. A similar example can be seen in the autonomous region of Kurdistan in the Republic of Iraq.

"Greater Pakistan" or "Tayyibah" is a means of stability and unity as well as Strategic International Excellence.
Route for Central Asia to the Indian Ocean
Central Asian Countries like Tajikistan are because of the Afghan Conflict challenged logistically. There are no safe routes to the Indian Ocean, which establishes a serious problem for Central Asian GUS Countries.

The establishment of a conservative Islamic Kingdom with fraternal relations to Pakistan can solve this problem logistically.

Furthermore the Prince has as a traditional Sayyid a significant cultural heritage in Central Asia, being a direct genetical descendant of the following saints:

Bahauddin Naqshband, Uzbekistan (19th generation)
Khwaja Ahmad Yasavi, Kazakhstan (24th generation)
Mir Sayyid Ali Hamadani, Tajikistan (maternal ancestor of Hazrat Ishaan, 12th generation)